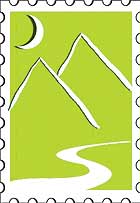 The Overlooked Corner
"On the night of December 13, 1971, the people of this village went to sleep in Pakistan. The next morning, they woke up in India." We are in Turtuk, listening to a villager recount the history of this remote northwest corner of Ladakh, which until that night was part of Baltistan in PoK. During the 1971 war, while all the attention and most of the action was concentrated on the Bangladesh front, Major Chewang Rinchen of the Ladakh Scouts and his troops captured four out of the 14 villages in Baltistan, with a total area of 804 sq km, before the ceasefire was declared on December 17.
There's an end-of-the-world feel about the landscape as we approach Turtuk after a nine-hour drive from Leh. The chortens and prayer flags, those ubiquitous landmarks of Ladakh, have disappeared. The forbidding, jagged peaks of the...