Who Are The Bnei Menashe?
Mizos and Manipuris claim they are descended from the ancient and "lost" Manasseh tribe of Israel
Some 1,700 have migrated to Israel, another 7,000 are waiting to join them
One of Israel's top rabbis ruled that they may "return" only after conversion to a most orthodox stream of Judaism
Their return has been controversial in Israel, especially as many have been settled in the 'occupied' West Bank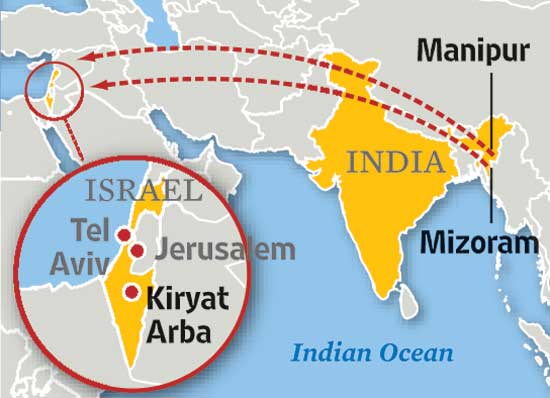 ---
"If there is a need to live in the occupied territories, we will do it," declares Rabbi Yehuda Gin Vaiphei. He lives in Kiryat Arba, a volatile illegal settlement near Hebron on the West Bank, whose residents routinely clash with...