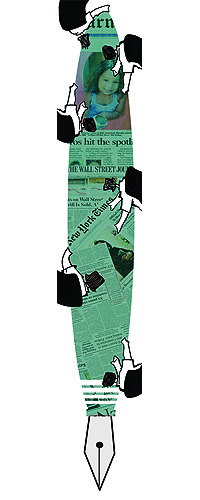 Is journalism a profession or a trade? A profession is defined as an occupation that involves "prolonged training and a formal qualification". A trade is a craft practised by a skilled worker. So is journalism, like medicine, banking and law, a profession taught over years in college? Or is journalism like plumbing, masonry and carpentry, a trade, a practical skill to be learned mostly on the job?
It is to my mind the latter. When I worked in an office, I thought it was a profession. The trappings were there—the fixed hours, the jargon of management, the organisational flow-charts, the meetings, target-setting and all the rest of it that constitutes white-collar work. But thinking it a profession was wrong. What I and my colleagues were actually doing was putting to use a set of fairly narrow skills.
There isn't that much to teach in...