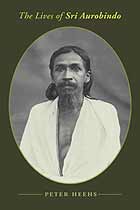 Banned book: The Lives of Sri Aurobindo Penguin, 2008
Status: A temporary injunction against the book since 2008
A good lawyer can always find a section that was meant for one purpose and put it to work for another. Section 295A of the Indian Penal Code, 1860 , forbids "acts intended to outrage religious feelings of any class by insulting its religion or religious beliefs". The British Crown, in the years after the Revolt of 1857, had every reason to want to prevent religiously motivated violence in its new empire. What the creator of the ipc meant by "acts intended to outrage religious feelings" is for the courts of India to determine.
I'm no lawyer, but I do know that Indian judges do not always accept arguments for book-banning that are based on Section 295A. Searching almost...