How Much It Takes To Create A New State
According to estimates, creating a new state would involve about Rs 1,500 crore. That's what it took to create Chhattisgarh.
Infrastructure will have to be developed to form a capital city
A legislative assembly and offices for the new chief minister and a secretariat will have to be constructed. Quarters will have to be built to house ministers, officials, other staff.
***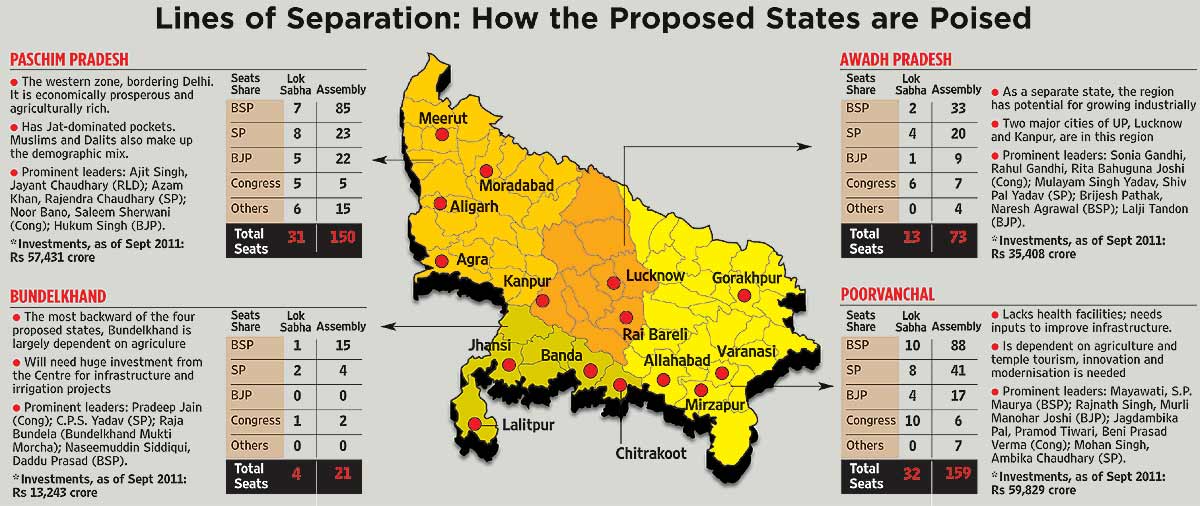 The road to New Delhi, so goes the cliche, passes through Uttar Pradesh, which sends as many as 80 MPs to the Lok Sabha, the most among the states in the country. But that route is likely to get complicated—and some day...