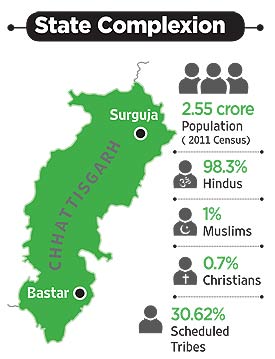 Chhattisgarh doesn't have religious minorities to speak of—they are a mere two per cent of its population. That should make it an oasis of communal harmony. Right? Well, not quite, as several admittedly small but significant incidents this year expose how fragile the social fabric really is in parts of the state, notably in Bastar and Surguja.
If it was a church that was destroyed this March by people, allegedly with the help of the police, the next month it was a funeral service that was attacked and the grave filled up. In June, Christians at Sirisguda were refused rations from the pds outlets after they refused to give donations for a Hindu temple. This month, when a food inspector arrived to register complaints, the complainants were attacked and beaten up. Nine of them had to be hospitalised.
Things are no better in the adjacent areas of Madhya...