November 7, 10 pm, was such an emotional moment for me—Pakistan's first-ever fashion week had concluded, without incident, to tremendous acclaim both at home and abroad. Leading the hosannas was the media, both domestic and international, which displayed not just great interest but also unbounded excitement at the prospect of a fashion week in a frontline state engaged in the war on terror. Soon, it became an international story about the fashion world taking on the Taliban. It was perceived and projected as our act of defiance against those who shoot and bomb to impose their worldview on our society.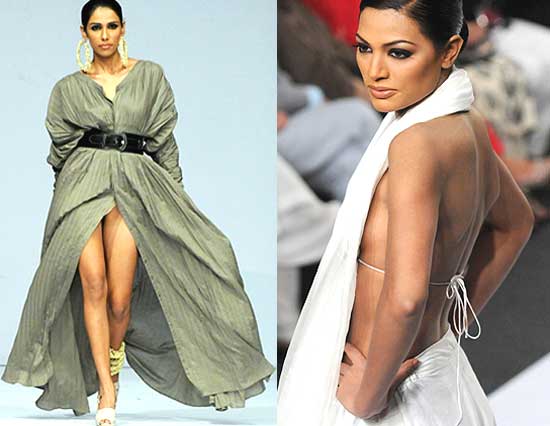 Darz kiya hai: Left, a model in Pak designer Feeha Jamshed's dress; another flaunting a Rizwanullah outfit
To tell the truth, though, the Fashion Pakistan Week was not staged as a conscious...