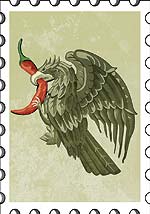 Slim edge of the wedge
"Every morning, we wake up and start doing things that make Carlos Slim richer. Whether it is checking e-mail, making phone calls, having breakfast or going to a supermarket, we Mexicans keep paying him all day." This is how a radio journalist with a popular FM radio station in Mexico City describes her life in the context of a man who has been described as the 'Warren Buffet of Mexico'.
Slim, now 74, is the son of migrants from Lebanon who moved to Mexico early in the 20th century. When he was 12, he bought shares in a Mexican bank and became a trader. The big turning point came in the 1990s, when he acquired Telmex, a telecom company controlled by the Mexican government. From then, he has never dialled a wrong number, building his empire by maintaining a near- monopoly in communications and expanding...