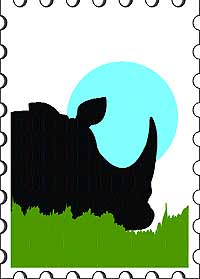 From Col Hathi's Back
To be up at dawn on a December morning, clamber atop an elephant and proceed to look down on a somewhat puzzled 2,800-kilo one-horned rhino from about 20 feet away defines for me the Kaziranga success story. And there were plenty of his family around, dozens quietly chewing grass in the vast plain by the water bodies, some hiding amongst the tall grass. Yet, it was not all placid and pastoral. The quiet was abruptly shattered by an amorous male making a beeline for a female guarding her calf. She let out a series of loud harrumphs and chased away her advancing admirer; the noise and the thud of hooves as the female charged was a sharp reminder of how dangerous the jungle is.
I was fortunate to be accompanied by district forest officer (DFO) Dibiya Dhar Gogoi. Sitting beside me on elephantback, he quietly opened up the...