The net seems to be finally closing around Mumbai Congress president Kripa Shankar Singh. The man had managed all this while to evade an inquiry into his role in the Rs 4,000-crore Madhu Koda corruption and money-laundering scam, but now a division bench of the Bombay HC has directed the CBI to consider probing Singh's role. The bench, comprising acting chief justice J.N. Patel and Justice S.C. Dharmadhikari, was hearing a PIL on June 10 and asked for a reply to be filed by July 15. It also asked the Union and state governments to spell out the action they intended to take against Kripa Shankar. "You are supposed to take cognizance of such allegations," it stated.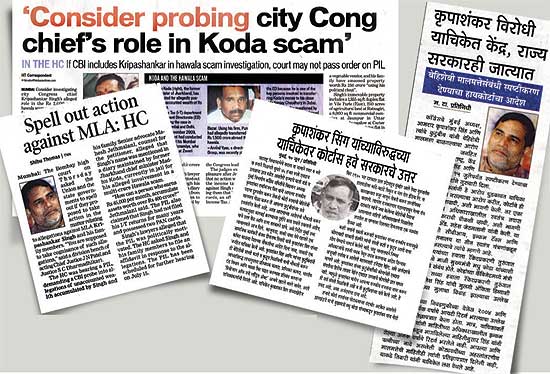 Recent media reports
Outlook, in its issue dated March 1, 2010, had blown the cover...