In the army, they knew him as 'Bull' Kumar, awed as his mates were by the strength of his thick, muscular neck. Col Narendra Kumar earned this sobriquet at the National Defence Academy, then in Dehradun, during the first boxing match he fought. His rival was a senior cadet, S.F. Rodrigues, who went on to become the chief of army staff. Col Kumar lost the bout, but the 'Bull' epithet stuck.
Since then, Col Kumar has done everything in his long military career to justify the name his colleagues gave him. Like the bull, he loves a challenge, sniffs it even before others can see it, and goes at it in a single-minded pursuit, indifferent to consequences, full tilt, tail up. It was these qualities of his that ensured the Siachen glacier became an integral part of India.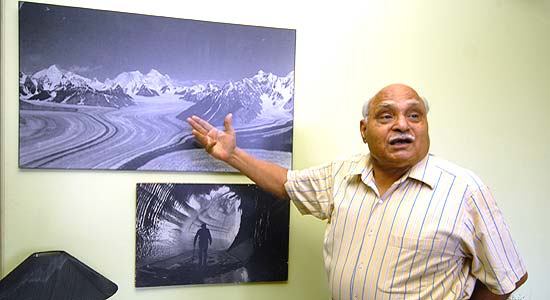 Bull Was There: Narendra Kumar...