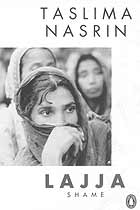 Banned book: Dwikhandita People's Book Society, 2003
Status: Fatwa against her for her writings. Taslima is banned from entering West Bengal.
Freedom of expression is again under attack in India. Penguin India should not have withdrawn Wendy Doniger's book The Hindus. The publishers should uphold an author's freedom of expression. Shiksha Bachao Andolan Samiti, the organisation that claims that the book has many factual errors, could write a book correcting those errors.
The book under attack is currently one of the bestselling books on Amazon. It shows that censorship cannot keep freedom of expression suppressed. In fact, it breeds curiosity and so censorship is really its own worst enemy.
Penguin India is one of the biggest publishing houses in India. It had all the capacity...