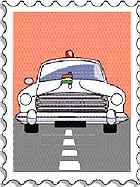 An Elephant for Rahul
The Rahul Gandhi existential dilemma is looking more and more like a soap opera. Initially, it seems it was Rahul's problem alone. Now, with his lieutenants getting into the act, the entire party is engulfed in Rahul's little difficulty.
It is not my job to advise the First Family. They don't like gratuitous advice anyway. But how long will the Congress wait before the issue is sorted out? Already, the Young Turks and the Old Guard are having a slanging match, tearing the party apart about a matter they have no control over. Sonia, Priyanka and Rahul are the deciders. Sadly, they seem content to merely watch.
Narasimha Rao once said not taking a decision is also a decision. He was a master at masterly inactivity. That option does not exist for Sonia. The Congress already has a mountain of troubles,...