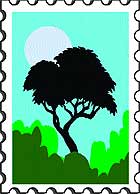 The Drains Are India?
If there were a Commonwealth Games for cleanliness, India would likely finish last. I once set myself the goal of finding a foreign city that was as dirty as ours tend to be. Dakar in Senegal was the most untidy, Nairobi had some areas that were dirty, but neither even came close to our slovenly standards.
Less than a fifth of our sewage is treated, and water-borne diseases are so widespread that, when combined with the effects of malnutrition, they cause the daily death of one thousand children from diarrhoea. The growth of the economy has paradoxically made the problem worse. Rising wealth has led to many more tonnes of waste; plastic bags, cigarette boxes and drinks tetrapaks are tossed around our cities and towns like confetti. Conveniently, in our hierarchical society, cleaning up is always someone else's...