On July 2 this year, the vigilance bureau of Jharkhand filed an FIR levelling serious charges of corruption and money-laundering against Madhu Koda during his tenure as chief minister from September 2006 to August 2008 and his cabinet colleagues Kamlesh Singh, Bhanu Pratap Sahi and Bandhu Tirkey. Investigating the charges, a team of income-tax officials, led by additional director (investigations) Ajit Kumar Shrivastava, found itself poring over thousands of pages of documents. Buried among these were eight pages with handwritten entries suggesting possible linkages of top national politicians to the scam.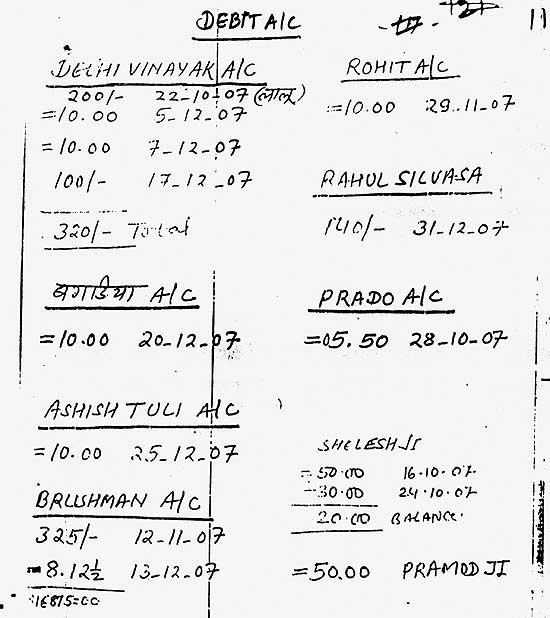 Fine print: One of the eight handwritten pages of accounts that has Laloo's name
Among the first entries to catch the attention of the I-T sleuths was one that showed Rs 3.2 crore being...