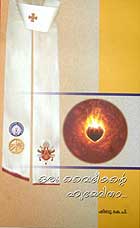 These are trying times for the Catholic Church the world over, what with the plethora of charges, sex abuse and otherwise, coming up every other day. In Kerala, it's symptomatic of something else. Priests and nuns, "unable to stem the rot within," are leaving the Church. And to add insult to injury, they are writing tell-all books to expose what they call the dark underbelly of the establishment.
Ex-priest Shibu Kalaparamban, who left the Vincentian Order in March, released his book, Oru Vaidekante Hridayamitaa (Here lies the Heart of a Priest), on September 2. This, of course, comes in the wake of last year's shock expose from Sister Jesme who had the clergy reeling with her book Amen, a heartfelt, frank account of the sex and debauchery within the convent walls.
Shibu, 39, whose uncle is a priest and who has two...