Ravi Shankar's 1960 album Monument of Strings (Sitar) can be yours for Rs 160. Rent Kabir Khan's 2012 hit Ek Tha Tiger for Rs 120 or download it for Rs 490. You can buy Rajaji's two-minute discourse before M.S. Subbulakshmi's rendition of Adi Sankara's Bhaja Govindam for Rs 12. With Apple's iTunes making a low-key entry into India nine years after its global launch, Apple users are thrilled to finally, finally be able to pay for music and videos in Indian rupees. Does this mean that the Indian market for music downloads is ready to, well, rock 'n roll?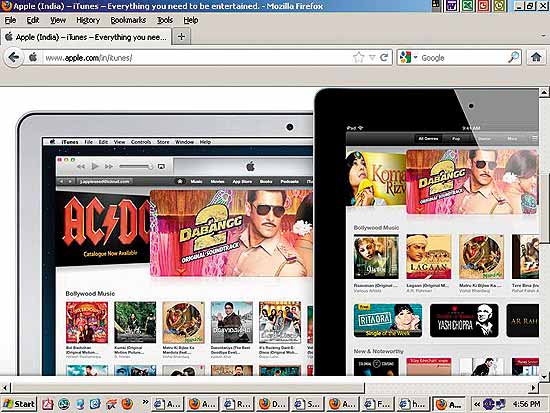 Tuned in The Apple iTunes India website
Not everyone in this potentially massive market for music downloads is...