What Are The Categories Being Traced?
Services—PDS, mid-day meals, farmer loans and crop insurance, seed certification.
Organic products and food items
Precious metals
Clothes
Drugs and chemicals
Toys & furniture
***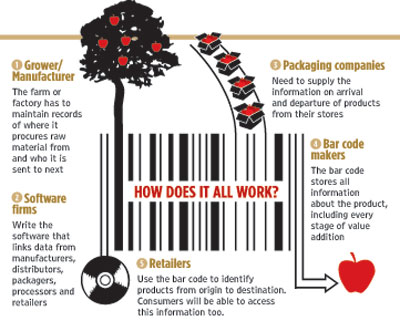 Why Is Product Traceability Becoming Important?
EU laws require food to be traced back to the farm; India has also a planned law on food safety that includes the ability to trace where a food item was manufactured
Growing consumer awareness, particularly in the developed world, about the origin of food as well as the ills of global warming, carbon footprints and child labour
It's estimated...